DIGITAL HAIR PERM IN DARWIN
Modern perm technique for permanently change the structure of your hair
Crystal Hair Clinic is here to help all those with thin, flat or lifeless hair turn into beautiful locks by getting a digital perm in Darwin. A digital perm (also known as a hot perm) is a perm that uses heated rods where the heat is controlled by a machine with a display.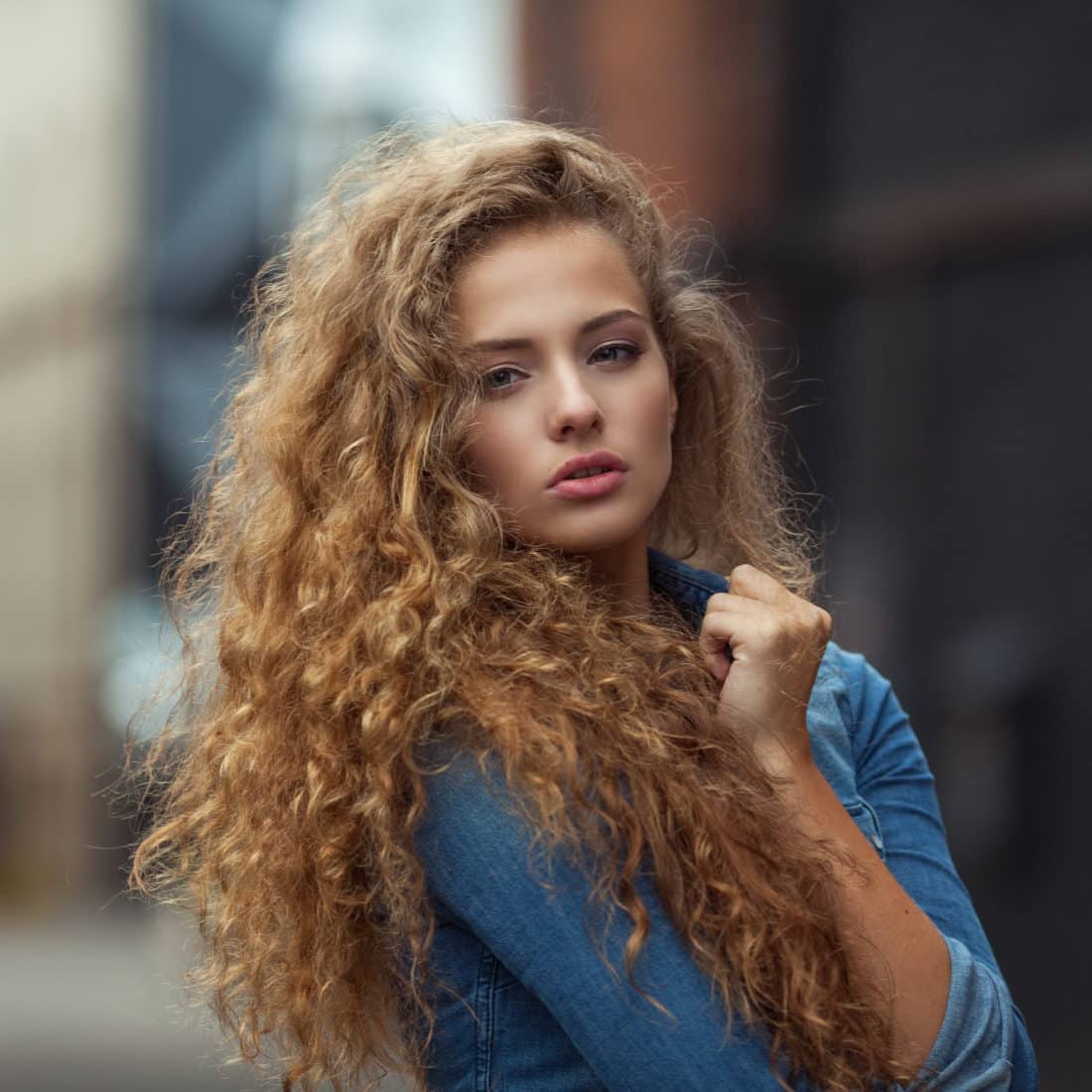 A normal perm (a cold perm) only uses a solution without any heat. Many choose to find a digital perm hair salon in Darwin as this method has many benefits compared to the cold option. Waves and curls are more noticeable when the locks are dry instead of when the hair is wet which is the case with a cold perm.
Many have also stated that their locks look shinier, softer and smoother with the hot option. While some don't enjoy the fact that the hot method costs a little more and is more time consuming. And many enjoy the fact that the curls last longer and love the look that the hot method brings.
For people that are looking for a more permanent and easy to manage perm, then it is certainly beneficial to use our digital perm hair salon in Darwin.
|

"

1. THINGS TO KNOW BEFORE GETTING a digital PERM IN DARWIN

"
Not everything can be curled
Because this process uses so much heat, the rods used to curl cannot be put super close to the scalp. This means that the lower half of the head can be permed but not the top half. A good stylist will go as high as they can, but for safety purposes, it will never be able to curl the whole head. Curling half a head is still a suitable look that many enjoy.
Curly hair still requires maintenance
While there are many benefits to a perm, this doesn't mean that it won't require any work. In order to reduce any frizz or flyways, it is important to use smoothing serums and strong conditioners.
Try the difference!
Many use a technique called twirling, which entails wrapping their curls around their fingers while drying to best maintain the perm. Of course, the one thing that doesn't require maintenance is visiting the salon itself. One of the best things about the hot method is that it lasts so long that clients don't have to worry about constant visits to the salon.
You will need to invest in care products
It is important to know that a perm requires proper care. This involves soothing serums, conditioning treatments, and an appropriate shampoo and conditioner. There are some products that are not good to use on a perm which is why it is a good idea to visit our digital perm hair salon in Darwin. This way the stylist can explain how to properly care for the hair and what products are best to use.
As this is a method that lasts a long time, it is important to be in it for the long haul. To get a really good idea of what the style is going to look like a few things can be done. Time can be spent looking at pictures on Pinterest or salon websites and beauty blogs dedicated to perms can be visited.
It can be wise to visit our salon and speak directly with a stylist. This way they can assess the hair and give advice on whether the digital option is best for them. Another great thing to do is to try a normal perm a few times first. While there are differences between the methods. It is still a great way to get an idea if having a curly hairstyle is liked and wanted again.
Getting a digital perm in Darwin is a decision that needs to be made by the individual. Research must be completed, and a conversation needs to be had with a professional stylist.It is crucial to not attempt this method at home as hair can become permanently damaged. There are many benefits to the hot method of curling such as the time saved by reducing salon trips. Many also find the type of curls to be ideal and their hair to be shinier and smoother with this method. It is important to factor in the upkeep, the costs and the commitment required for this style, and to also get an idea of how this style is going to work with individual hair types. Having said all of that, many swear by the hot method and continue to come back again and again. Many love the look it creates and don't mind spending a few hours in the chair.Want to learn more about digital perms? Well, give us a call today! All our stylists are high trained and qualified in digital perms and are more than capable of answering all the questions you may have.
Know exactly what you want & ready to book digital perm online?

Click through to our online booking system and choose the right appointment for you. We double check every appointment and call to confirm, so don't worry about making a mistake.
OR EASILY BOOK ONLINE TODAy