Best hair STRAIGHTENING salon in Darwin
Japanese Hair Straightening & Keratin Treatment

At Crystal Hair Clinic in Darwin we offer two types of straightening treatments:
1. Japanese Permanent straightening and Rebonding
2. Keratin smoothing treatments
|

"

1. Japanese Permanent hair Straightening and Rebonding

"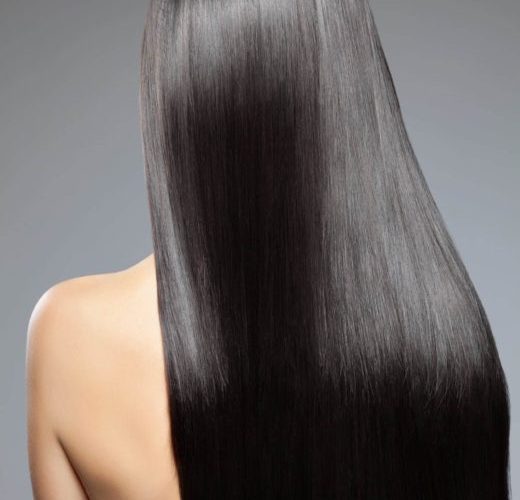 What
This method of straightening changes the internal structure of the hair strand so that it gives a permanent straight result.Once the solutions and processes have been completed the your hair is permanently altered. The shiseido professional system we use is gentle on the surface but effective to give a straight sleek look. Permanent straightening is a reasonably involved service suitable for many types of hair but requires an in-salon consultation.Like all chemical treatments on hair, this Japanese permanent method should be supported with the recommended aftercare to maintain beautiful healthy straight hair.
Try the difference!
Typically only the roots or regrowth need touching up after about 4-6 months depending on your hair type, health and how quickly your hair grows.You can read more detail about the process of
Japanese Permanent Straightening
on this page.
|

"

2. KERATIN Hair straightening SMOOTHING

"

There is a lot of mis-information about Keratin treatments.

You should consider a Keratin service as a Hair Smoothing Treatment and not a straightening – they are a non-permanent hair treatment that can be equally effective at reducing frizz and reducing styling times.

The process involves:
The hair is coated with a Keratin solution (keratin is the protein found in hair) which is then bonded to the hair cuticle using heat from hair dryer and from straightening irons.
Keratin treatments help smooth wavy and frizzy hair hence giving an end result of straightening the hair.
Keratin Treatments can also help recondition the hair and restore shine.
The hair structure is not altered.
The treatment is heat activated. This means that the best de-frizz and smoothing results are obtained when you blowdry your hair.
Keratin Treatments typically reduce the amount of time it takes to blowdry/style your hair.
Typically treatments last between 8-20 weeks with the results tending to improve with each successive treatment.
BEFORE & AFTER KERATIN HAIR SMOOTHING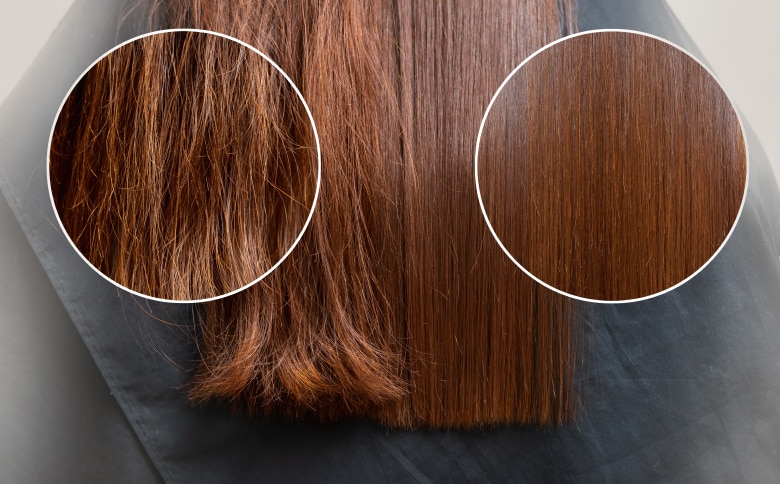 Read more about our keratin services using Read more…
Know exactly what you want & ready to book online?

Click through to our online booking system and choose the right appointment for you. We double check every appointment and call to confirm, so don't worry about making a mistake.
OR EASILY BOOK ONLINE TODAy