FEEL FABULOUS WITH Darwin's BEST
Extensions can give you the look you want and leave you feeling more confident than you've ever felt. But get it wrong, and you could end up with extensions that don't look real or damage your hair.
We offer premium hair and colour from Amazing Hair, Wella, providing 100% human remy hair with a large variety of colours held in stock so you can get the best match for your hair. We specialise in offering the best extensions service in Darwin, and we make sure that you leave with the hair you've always wanted. We're expert in traditional tape extensions to use, delivering immaculate applications and proper maintenance and aftercare.
|

"

1. Traditional Tape hair Extensions.

"

Tape extensions have been extremely popular for some time now due to their incredible look and feel. They are one of the most comfortable and low maintenance extension methods around and have the added bonus of a one-hour application time, so you are not spending hours waiting in the salon for your new look.

These extensions are applied to clean, dry hair by sandwiching the natural hair between two pieces of the tape extensions. With skilful placement by one of our extension specialists, an extremely natural result can be achieved.
|

"

2.Why Should I Consider hair Extensions?

"

At Crystal Hair Clinic, we know that when you look good, you feel good too.

Crystal Hair Clinic extensions can transform your entire look and boost your confidence. If you are interested in changing up your hair.

Are you struggling to grow out your hair after a regretful chop? Whether you are experiencing hair loss, or your hair just grows super slow, This can add instant length to your locks, so you don't have to impatiently wait for your hair to grow back out.

With extensions, you can add colour and dimension to your hair without worrying about the dangers of bleach. Adding extensions in different shades is an alternative way to add highlights and lowlights to your hair if you don't want to touch or damage your natural locks.
Add volume to fine and thinning hair
Thin hair can be tricky to manage, as it often looks limp and lifeless, no matter how you style it. Even if you're happy with the current length of your hair, adding extensions can add luscious thickness to your hair.
If you have short or fine hair, you may feel limited in the styles you can pull off. With extensions, you will be able to pull off any style, from sleek ponytails to mermaid waves.
|

"

3.Before And After pictures

"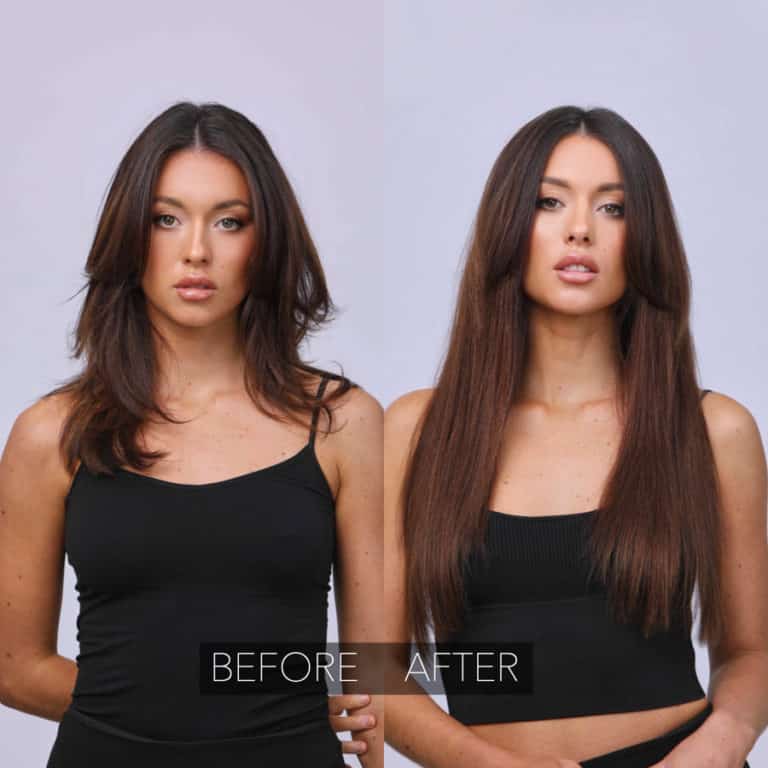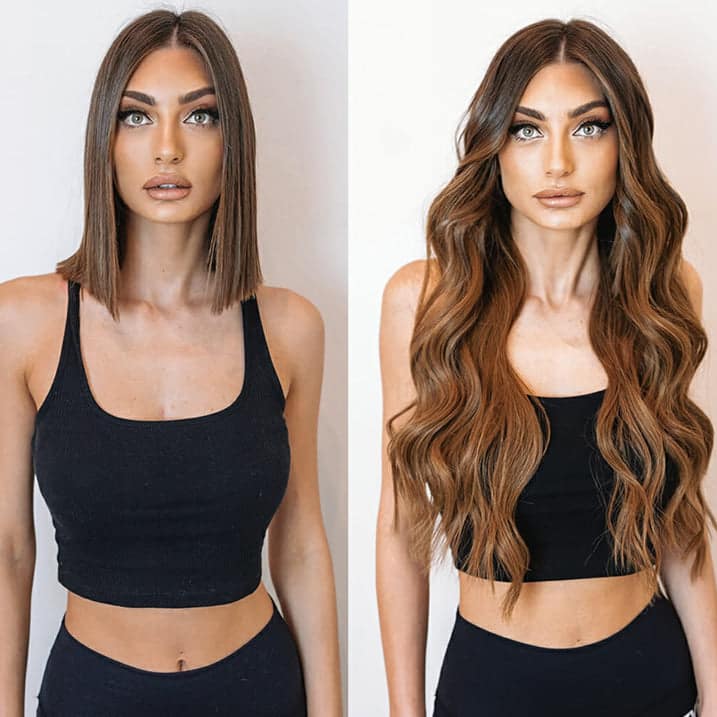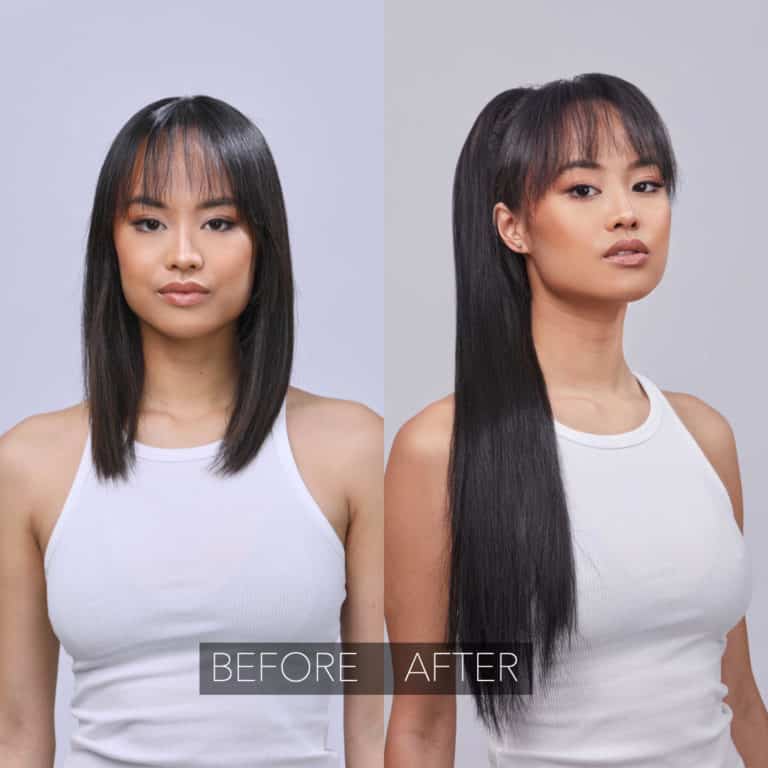 |

"

4.Pros And Cons Of Tape method

"

Just like any other extension method, tape ins have both advantages and disadvantages. To determine whether this application method is right for you, be sure to weigh up the following pros and cons:

Pros
Our tape extensions are extremely discreet, as they are applied very close to the hairline.
Our tape extensions are 4cm wide, which helps to avoid the stringy look at the ends.
Traditional tape in extensions are very comfortable to wear.
Tape extensions are suitable for all hair types.
Best tape in extensions are very quick to apply (less than an hour for a full head).
Tape extensions do not require any heat or tools to apply.
Cons
If not installed correctly, tape extensions can slip out of place.
Normally tape in extensions require a lot of maintenance.
Tape extensions can be visible when wearing the hair in a high ponytail or bun.
Tape in extensions can irritate the head if not applied correctly.
At Crystal Hair Clinic, we offer complimentary consultations, during which we can determine whether tape extensions will be the right fit for your hair goals. Check out our price list!
Know exactly what you want & ready to book hair extensions online?

Click through to our online booking system and choose the right appointment for you. We double check every appointment and call to confirm, so don't worry about making a mistake.
OR EASILY BOOK ONLINE TODAy